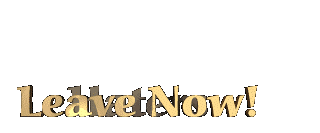 This barn has a smile
Its on one of my favorite backroads


Light fantastic: World's oldest lightbulb still burning bright after 109 years
Burning bright: The world's oldest lightbulb, which has been glowing almost continuously since 1901



Read more: http://www.dailymail.co.uk/news/article-1243138/Still-glowing-strong-109-years-worlds-oldest-lightbulb.html#ixzz0dE5b8tYB





Soldier's Final Letter To His Girlfriend
In his last letter to girlfriend Jane Little, Guardsman Neil Tony Downes urged her to have 'a wonderful and fulfilling life'.
Guardsman Neil Tony Downes
Here is the full text of that final letter...
"Hey beautiful, I'm sorry I had to put you through all this darling. I'm truly sorry.
Just thought I'll leave you with a last few words.
All I wanna say is how much I loved you, and cared for you.
You are the apple of my eye, and I will be watching over you always.
Mary-Jane, Ian, Tom, Craig, Lee, thank you all for accepting me in to be able to care for your daughter/sister.
I will not forget how nice you have been to me!
Bet now my bloody lottery numbers will come up! Ha ha.
Jane I hope you have a wonderful and fulfilling life! Get married, have children, etc!
I will love you forever and will see you again when you're old and wrinkly!
I have told my parents to leave you some money out of my insurance so have fun bbz!
Ok...gonna go now beautiful.
Love you forever.
Tony xxx"
The most useless machine ever!
Defense Spending: $700 Billion a Year and We're Still Not Safe
On Dec. 19, 2009, President Obama authorized a military budget plan for a record $663 billion to defend the United States, the highest since World War II -- higher, adjusted for inflation, even than during the Korean and Vietnam wars.

Senior U.S. officials often have described the conflict as a global war, albeit against a different kind of enemy. Conservative critics of the commander in chief have been clamoring for Obama to use that word, "war," and truth be told he's done it several times, including in his inaugural address. He employed that term last week as well, and he even named the enemy: al-Qaeda. And therein lies the rub: Most of the $700 billion is not designed to fight this foe


Far more money is tied up in buying weapons systems of questionable value. For instance, the Pentagon plans to spend more than $300 billion to buy thousands of F-35 fighters, which Erhard said are overly sophisticated for counterinsurgency operations in places like Afghanistan, but not capable enough for air warfare against a sophisticated enemy. He calls the F-35 a "classic 'middle' capability that lacks critical performance characteristics needed for high-end challenges, while it is over-specified and over-priced for low-end challenges.

Bruce Hoffman, a terrorism expert at the Georgetown University School of Foreign Service wrote recently in The Washington Post, the United States "is superb at reacting and responding but not at outsmarting. . . . Remarkably, more than eight years after Sept. 11, we still don't fully understand our dynamic and evolutionary enemy.''



{ Last Page } { Page 1 of 49 } { Next Page }